There doesn't seem to be much being released this week that I would like to read. In fact I could only find one, so I'm going to feature two other books which were release last week.
Destination Thailand ( The Lonely Heart Travel Club 1) by Katy Colins
Published: 21st January 2016
What if you had a second chance… to find yourself?
Instead of slipping on her something borrowed and tripping up the aisle to wedded bliss, Georgia spends her big day crying into a warm Sex-on-the-Beach, wondering where it all went wrong.
Forced to make a bucket list of her new life goals by best friend Marie, it's not long before travel-virgin Georgia's packing her bags for a long-haul adventure to Thailand.
Yet, Georgia's big adventure doesn't seem to be going to plan. From strange sights, smells and falling for every rookie traveller scam in the book Georgia has never felt more alone.
But the good thing about falling apart is that you can put yourself back together any way you please. And new Georgia might just be someone she can finally be proud of…
So looking forward to reading this and the other books in the series, sounds like perfect holiday reading and Georgia sounds like she's going to be one of those characters which you just can't help but like.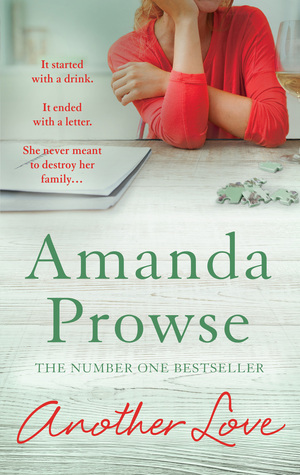 Another Love by Amanda Prowse
Published: 16th January 2016 (Kindle)
In the early years, she was happy.
Romilly had worked hard for her stunning, modern house in one of Bristol's most fashionable suburbs. She adored her gorgeous, gap-toothed daughter and her kind and handsome husband. Sure, life was sometimes exhausting - but nothing that a large glass of wine at the end of the day couldn't fix.
But then, as deep-buried insecurities surfaced, everything started to unravel. A glass of wine became a bottle; one bottle became two. Once, Romilly's family were everything to her. Now, after years of hiding the drinking, she must finally admit that she has found another love...
I've never actually read anything by Amanda Prowse, which is bad really considering her books are mentioned in blogging land constantly so must be great. Her books always sound like very emotional rides and I'm longing to give this author a read.
What would Lizzy Bennet Do?
Published: 15th January 2016 (Kindle)
When your name is Lizzy Bennet and Mr Darcy lives next door, romance is anything but simple…
Especially since a film crew has just arrived to shoot Pride and Prejudice at the Darcy estate! And when Hugh Darcy, the one who got away, arrives home after 8 years absence, Lizzy can't help but think it's fate. Until, that is, he introduces her to Holly – his fiancée…
What can Lizzy do but try not to feel too prejudiced against Hugh's new woman – a city girl who knows nothing about country life, and seems more concerned with her film star ex than her current fiancé?
There's no denying that there's something suspicious about Holly's interest in Hugh…and when he begins to have doubts about his high-maintenance fiancée, it seems a break up is on the cards. But is it too late for Lizzy to swallow her pride and get her Austen ending after all?
I think this sounds really good, and who doesn't love a bit of a "Pride and Prejudice" remake? Definitely one to add to the tbr pile.
So that is my three picks for this week. Have you read any of them? Which sounds like your favourite? I'd love to know your thoughts.